We all forget our password at some time. To retrieve your password simply click the 'forgotten password' link at the bottom of your university sign on page.

On the next page you'll need to enter in your email address. Enter that in and then click submit. You'll receive an email with your login details typically within 5 minutes.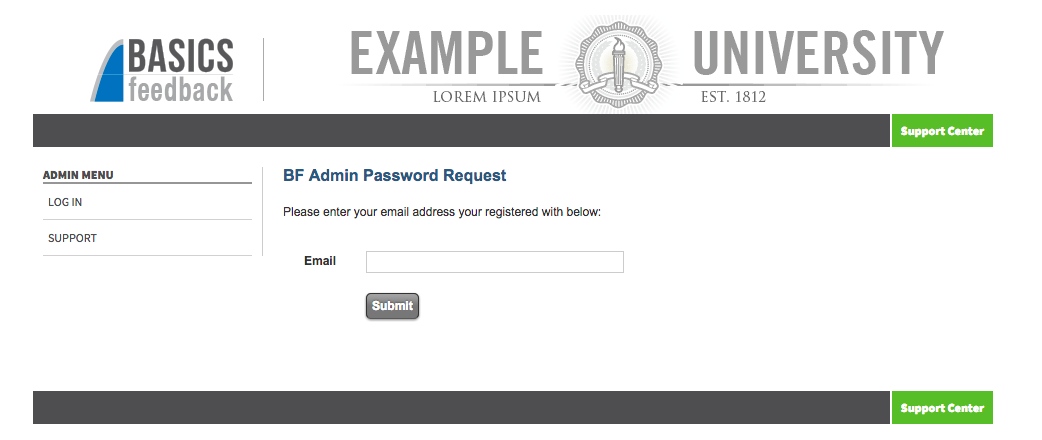 If you continue to experience issues resetting your password, please delete cookies associated with basicsfeedback.com for the browser you are using, reset your password, then try logging back in. Here are some resources on reseting cookies for a specific site:

Questions or still experiencing issues? Please contact us via our ticket system - just click "submit a request" in the upper right-hand corner of this page.